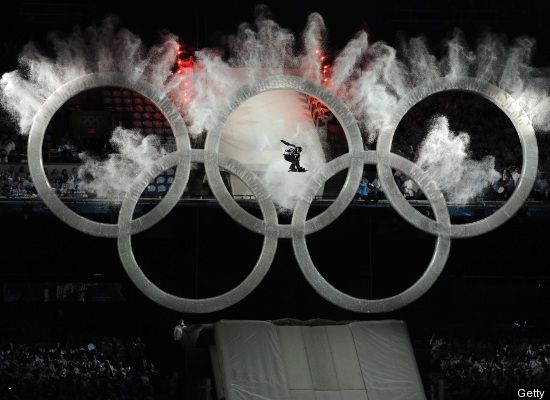 Who watched the 2010 Vancouver Olympics opening ceremony? Obviously I did. I am sorry to say, I love many things about Canada, but this opening ceremony was not one of them. All that comes to mind is, what were they thinking?!
When I imagine Olympic opening ceremonies, I imagine something with life, zing, excitement - this is the time for the host city to set the tone of the entire games, the 16 days that you (the host city) have toiled away for, spent millions of dollars for, is a silly projector show really how you want to go?
I can understand that there was a somber pail over the ceremonies as the poor athlete from Georgia had just died that day, yet Vancouver had been planning these Olympics for over four years, no way they could have dulled down the entire opening show in one day - they had decided to go that route from the beginning. How sad.
Where to begin with what I didn't like, the tiny dancers, nothing much in unison, the somber and sad songs. There was no gravitas to the event.
I had some hope for the moment when they brought out the fiddlers, but even that was done not so well. Instead of an organized step dancing, where we, the audience, would be awed by the unison and synchronization, like one sees in Irish step dancing, it was all haphazard, with bizarre costumes and yellow lightening that washed out the dancers anyway. I wonder if Ireland had done the Olympics, would they include traditional Irish dancing, they would be crazy not too. I know one thing I could count on, getting transportation from with a nice
Dublin car rental
!
For those who did watch the opening ceremonies of the 2010 Vancouver Winter Olympics, what did you think?